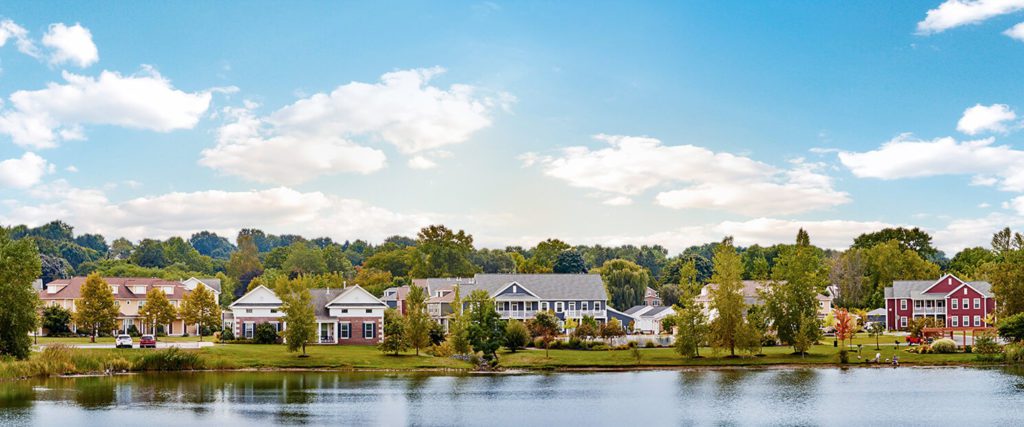 Recent Business Investments
These business investments have made a significant impact on the region, creating a number of jobs.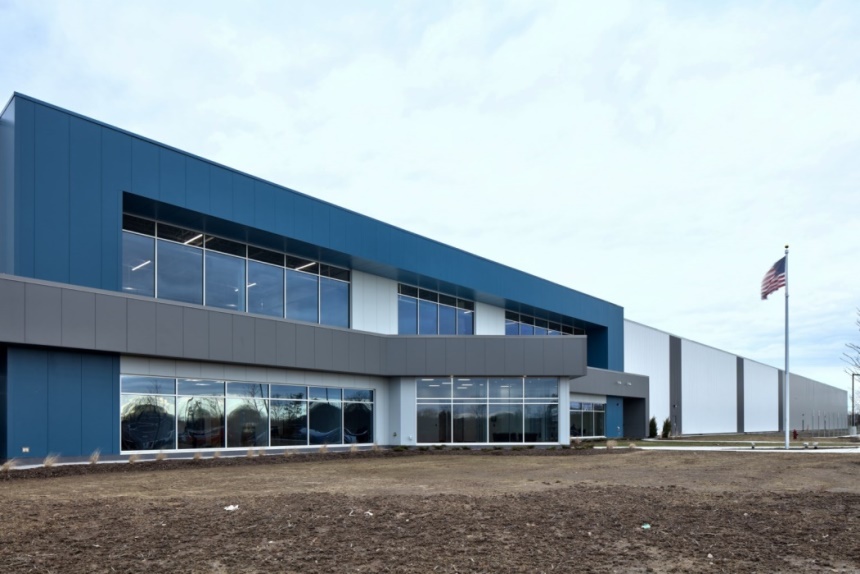 American Packaging
American Packaging Corporation is one of the leading flexible packaging converters in North America and supports several industries including dry foods, fresh produce, refrigerated dairy and frozen products among others. They built a 400,000 square foot, $170 million manufacturing facility on Beaver Road in Chili with plans to add more than 260 full time jobs over the next five years. The Pike Companies managed the construction of this facility.
Photo by The Pike Companies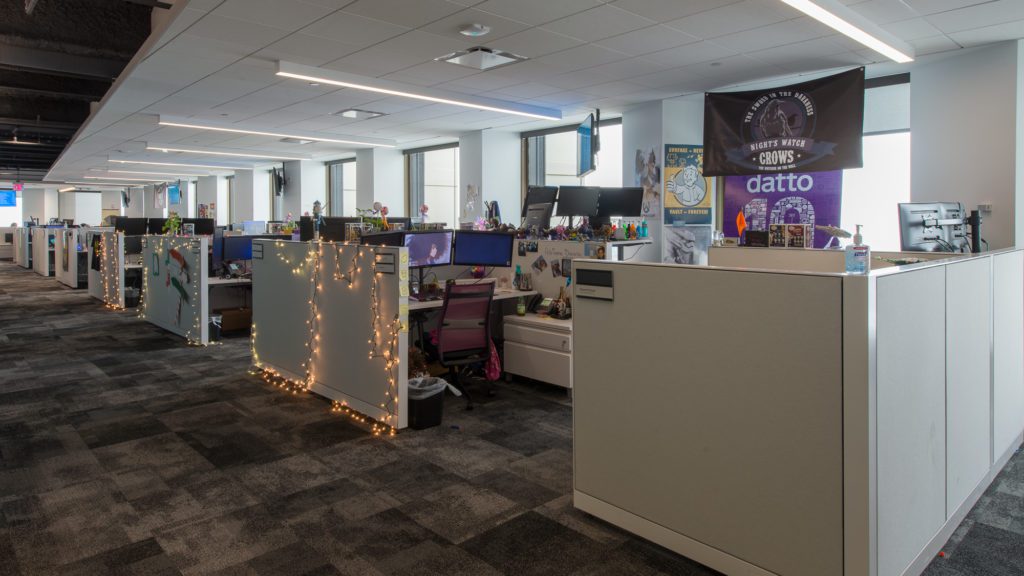 Datto
Datto, the world's leading provider of IT solutions delivered by Managed Service Providers, expanded its offices inside The Metropolitan in Rochester's Downtown Innovation Zone. This modern tower, located at the corner of Main Street and South Clinton Avenue, is managed by Gallina Development Corporation.
With 22 locations in nine different countries, Rochester is Datto's fastest-growing office, due to the great technical schools, talent and low cost of living available here.
Photo by Gallina Development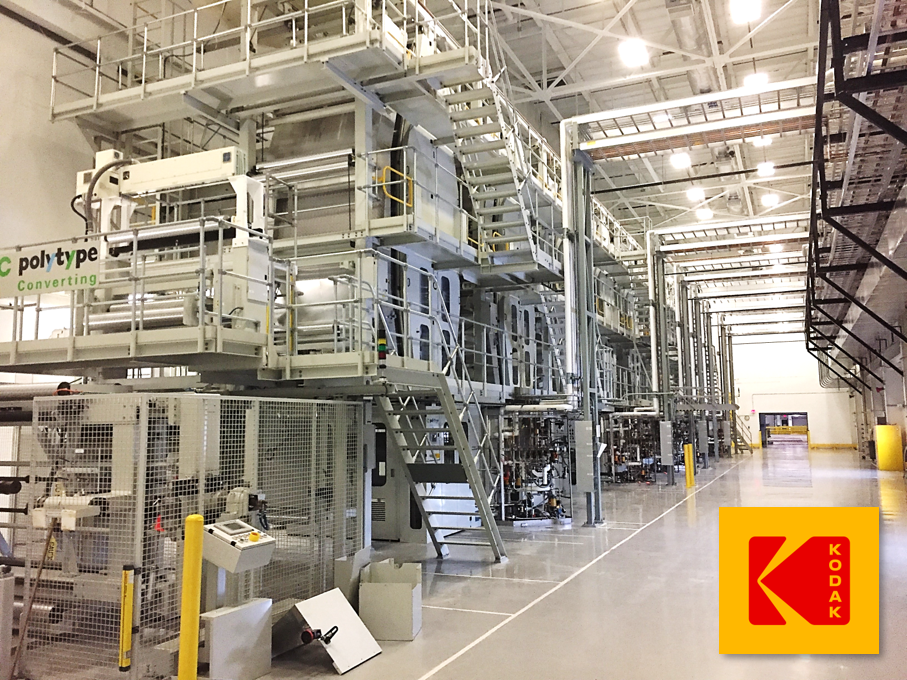 Eastman Kodak Company
Kodak's storied coating capability is being used to develop energy storage devices ranging from lithium-ion batteries to fuel cells and new, more efficient solar panels.
Attracted by Kodak Coating Services, several energy storage companies have located at Eastman Business Park in Rochester, NY. Kodak is aggressively expanding its service offerings and seeks to hire more than 100 new employees.
Photo by Eastman Kodak Company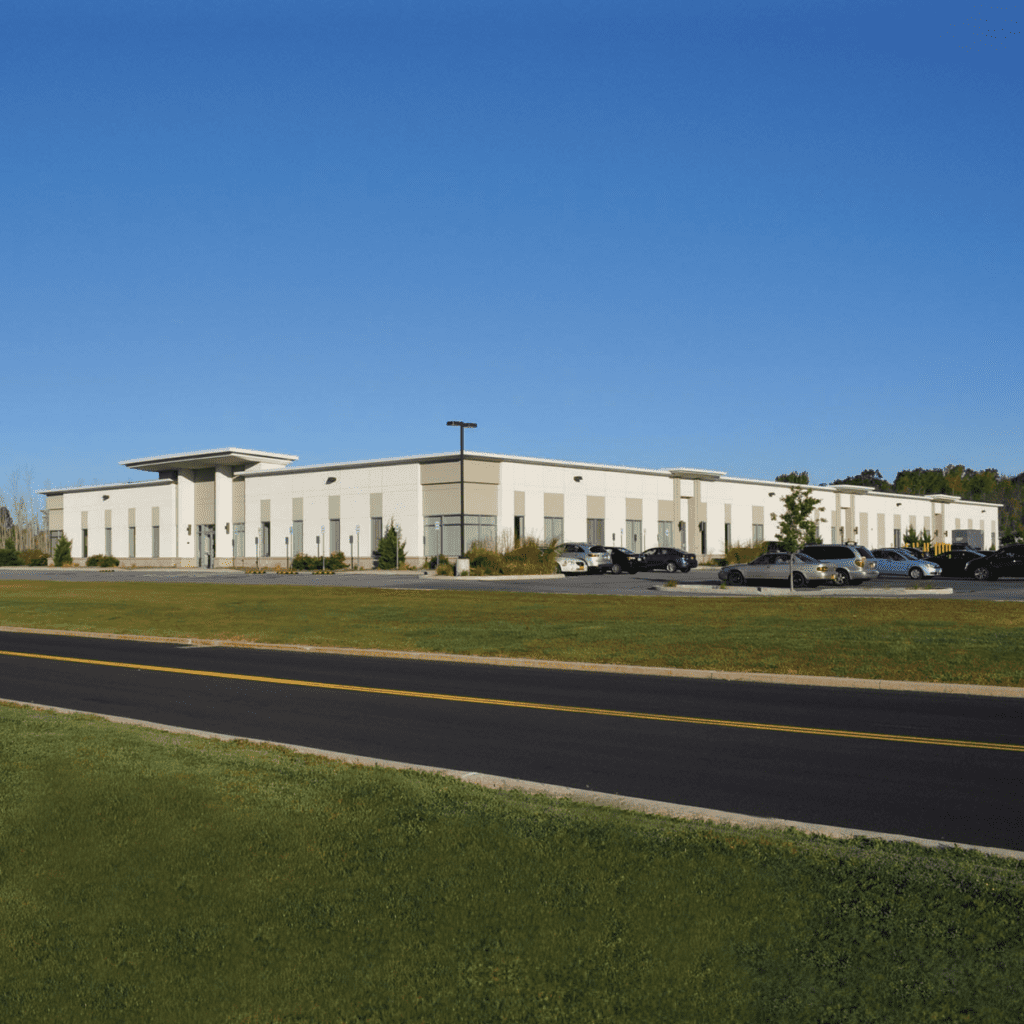 eHealth Technologies
eHealth Technologies is an industry-leading provider of clinically informed referral services and has seen its business grow an average of 79 percent each year from 2007 to 2015. In 2017, eHealth Technologies leadership team significantly expanded their facility by 11,000 sq. ft. at Erie Station Business Park, managed by Konar Properties.
Photo by Konar Properties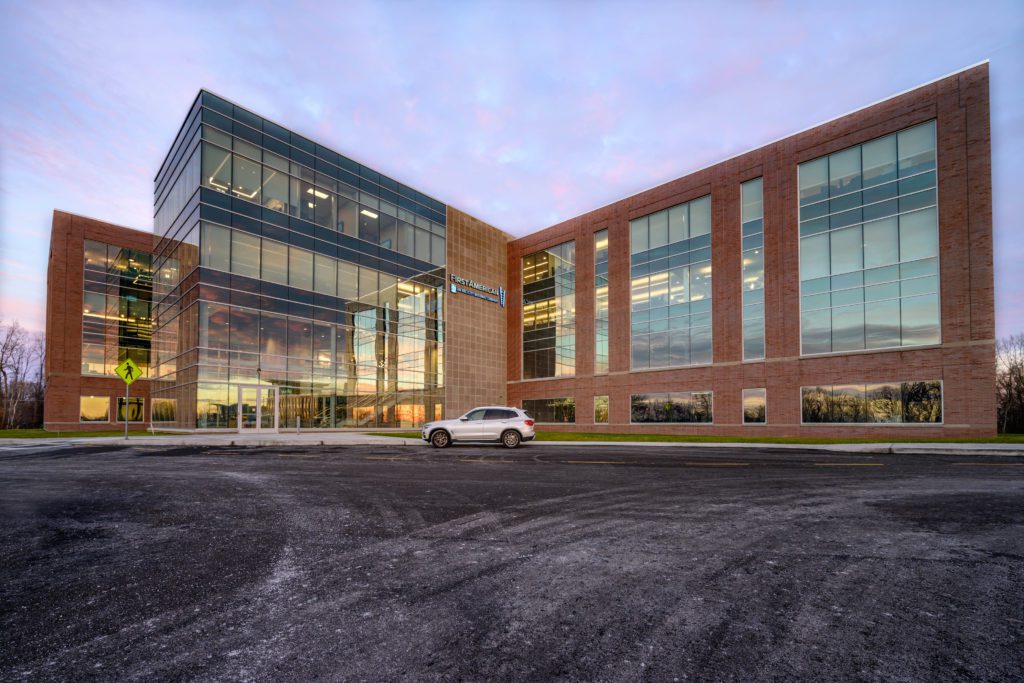 First American Equipment Finance
First American, one of the country's largest and most respected equipment finance companies, worked with The Rainaldi Brothers to develop a 150,000 square foot building at High Point Business Park in Victor, NY. First American currently resides in 85,000 square feet of the building with room to expand over the next 10 years. The company currently employs 285 professionals.
Photo by Ray Sheley III, R3D MEDIA
Highland Hospital
LeChase Construction worked with Highland Hospital to expand their facility to include a new two-story, 30,000 sq. ft. addition that houses six new operating rooms, an expanded perioperative area and a 26-bed observation unit. The modernized space reinforces the Greater Rochester, New York region's dedication to maintaining an exceptional healthcare system.
Photo by LeChase Construction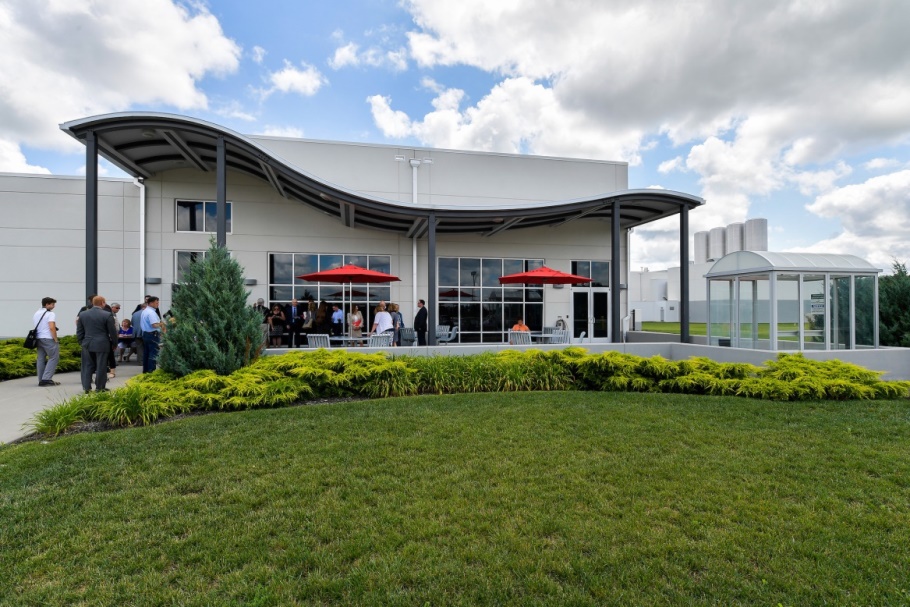 HP Hood
HP Hood, LLC purchased a 363,000 sq. ft. plant at the Genesee Valley Agri-Business Park in Batavia, NY. The company invested more than $200 million with plans to create 230 jobs over the next five years. The state-of-the-art facility will produce extended shelf- life beverages.
Photo by HP Hood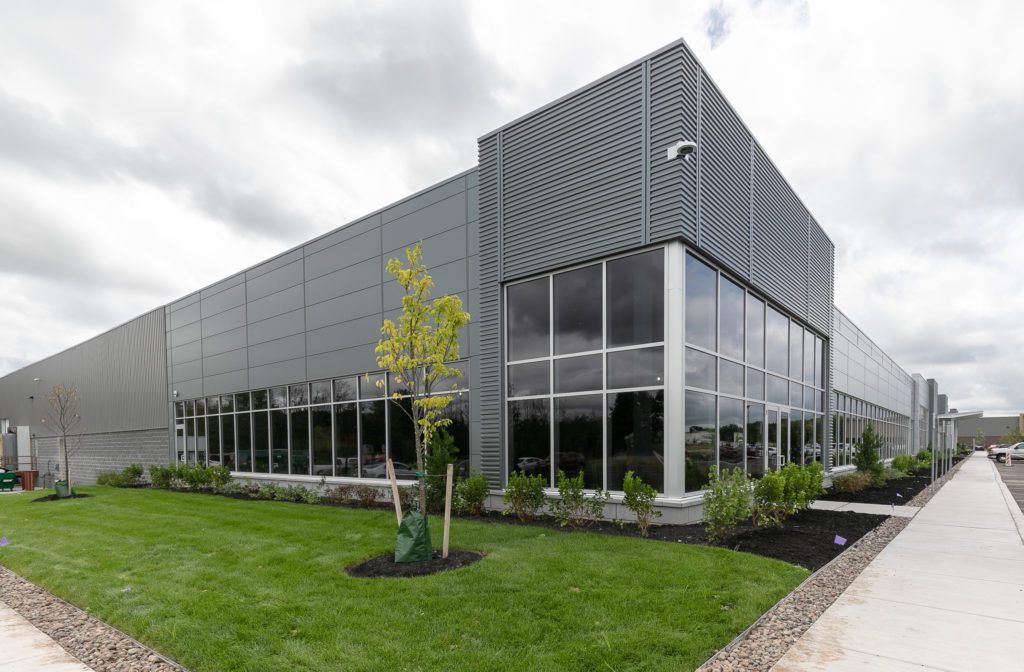 IDEX Health & Science
Photonics manufacturer IDEX Health & Science, LLC opened its new Optical Center of Excellence in Henrietta, NY to support the company's life science, semi-conductor, and defense businesses. The company retained 186 jobs and committed to creating at least 34 new full-time jobs. As part of the expansion project, IDEX Health & Science installed high-tech machinery, equipment and clean room space at the new 100,000 square foot site. which was built by LeFrois Builders & Developers.
Photo by LeFrois Builders & Developers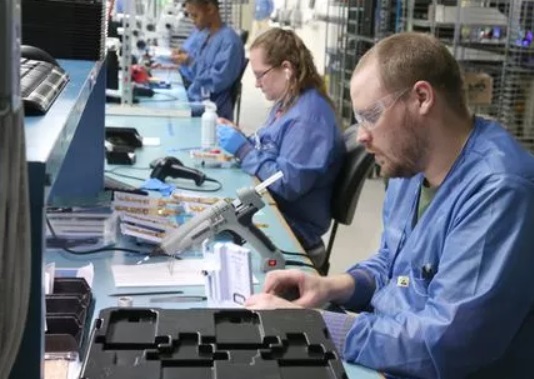 IEC Electronics
IEC Electronics Corporation invested more than $20 million to relocate and construct a new state-of-the-art facility in Newark, Wayne County. The electronic manufacturing solutions provider plans to create up to 362 new jobs and retain 463 positions at the new 150,000 square-foot facility located at the Silver Hill Technology Park.
Photo by IEC Electronics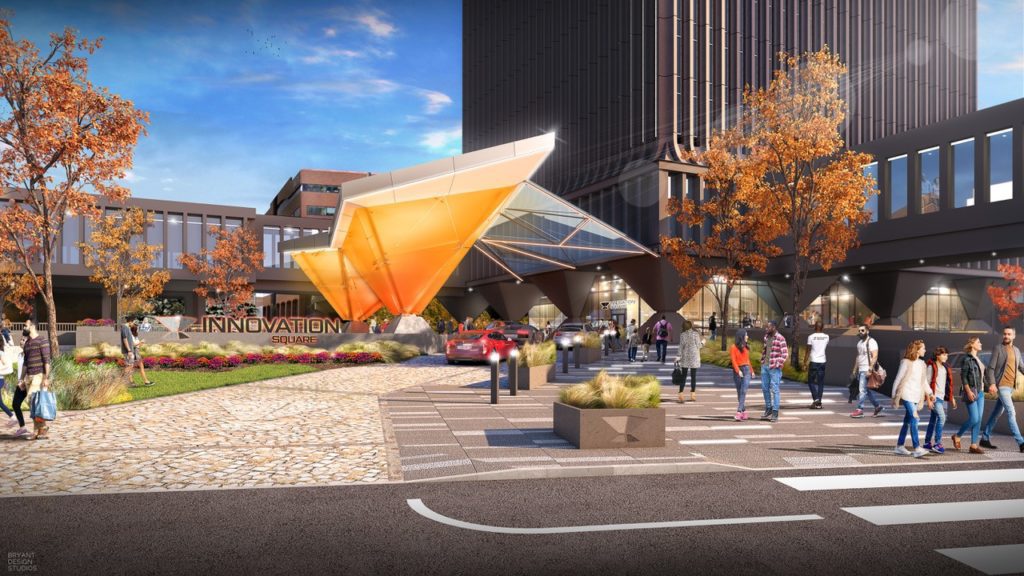 Innovation Square
Innovation Square is a modern office tower in downtown Rochester, NY with 580,000 sq ft of available space. This building, owned and managed by Gallina Development, is currently undergoing comprehensive redevelopment to support mixed-use, including space for college students from multiple institutions.
Photo by Gallina Development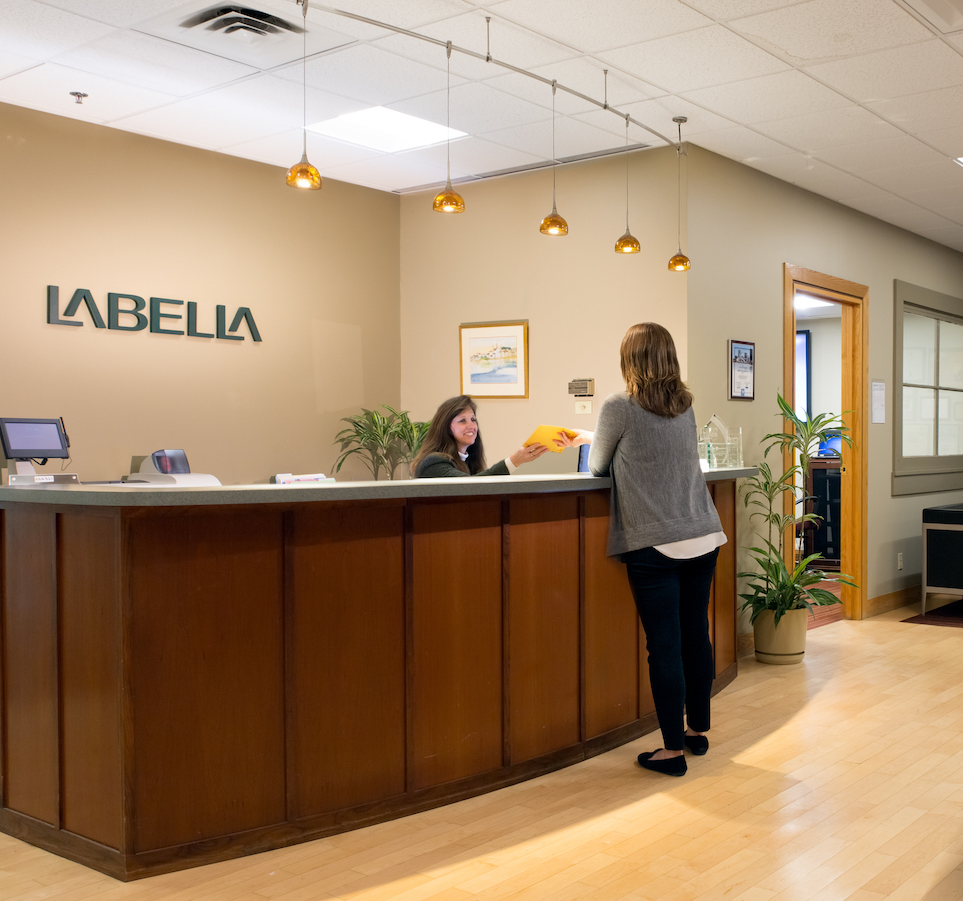 LaBella and Associates
LaBella and Associates, an international architecture, engineering, environmental and planning firm, is rapidly growing its local workforce at LLD Enterprise's Button Factory in downtown Rochester's High Falls District.
Photo by LaBella and Associates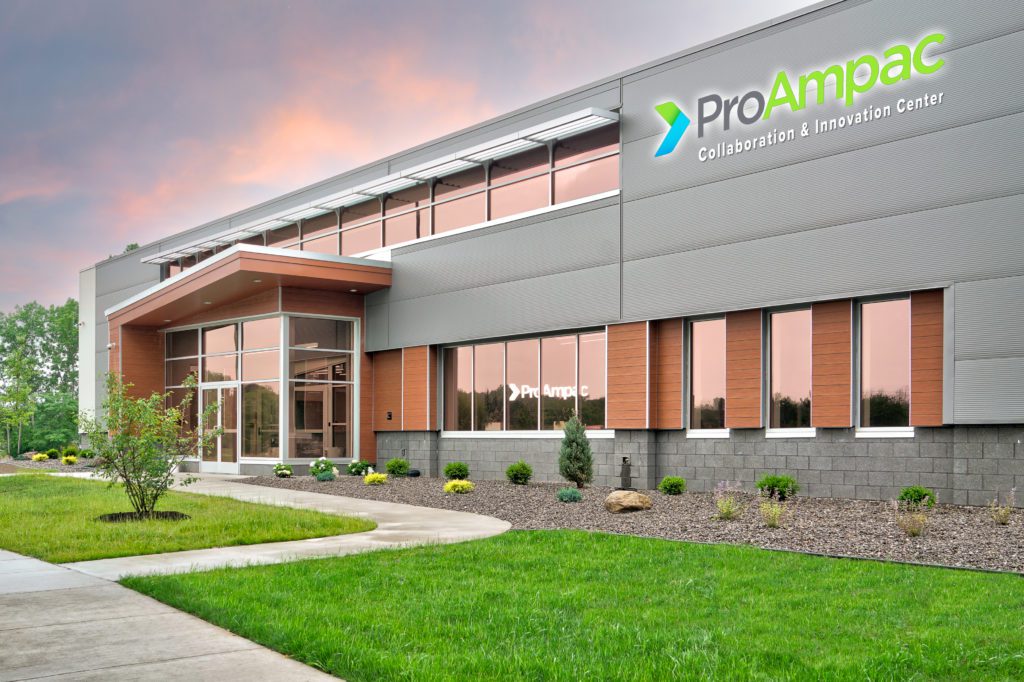 ProAmpac Collaboration and Innovation Center
ProAmpac, a leading flexible packaging manufacturer, built a 25,000 square foot addition to its existing facility in Ogden, NY, to support a state-of-the-art Collaboration and Innovation Center (CIC).
This project was built by Taylor – The Builders.
Photo by ProAmpac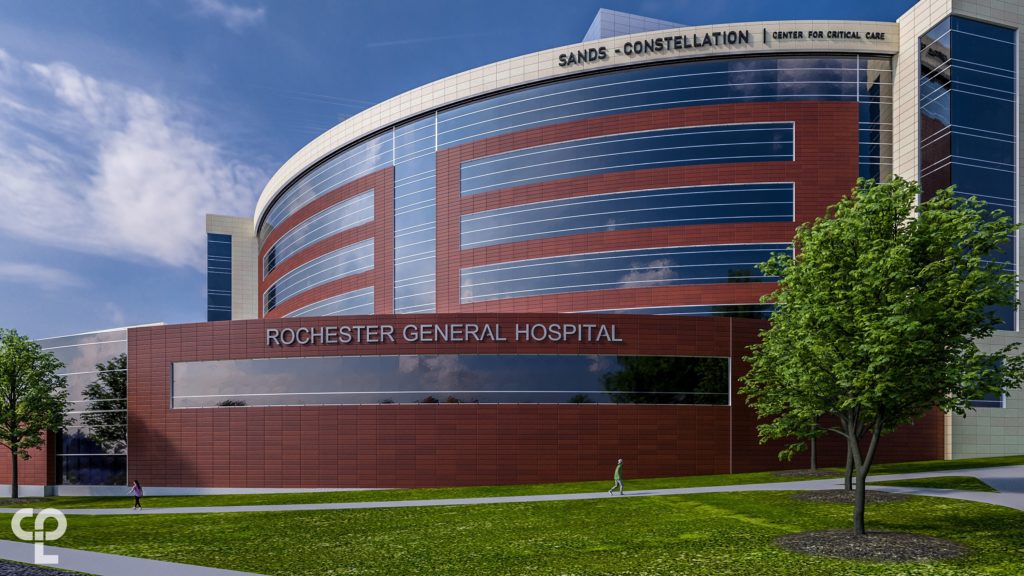 Sands – Constellation Center for Critical Care
The new $260 million, 330,000 sq. ft. Sands- Constellation Center for Critical Care addition for the Rochester Regional Health System, designed by CPL, raised the bar for our region when completed in 2020. The seven-story renovation includes a 20-room operating suite, a state-of-the-art labor and delivery suite, and 108 acute care rooms.
Photo by CPL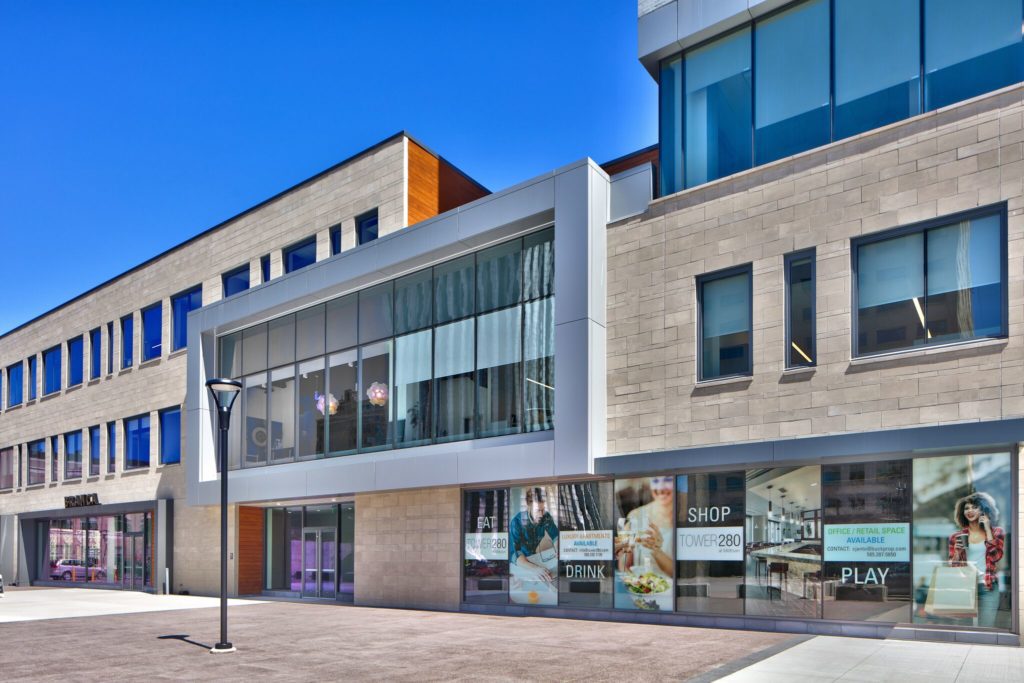 Tower 280
Buckingham Properties took special care when renovating the site formerly known as Midtown Plaza. Now a prominent staple in the Rochester City skyline, the 17 floors at Tower 280 include 80,000 sq. ft. of office space, 50,000 sq. ft. of retail space and 181 luxury apartments. This refreshingly modern space is a key part of downtown Rochester's revitalization. Over 400 business professionals work in the downtown building and the number continues to grow. Tower 280 is currently home to Bergmann Associates, Second Avenue Learning, DeJoy Knauf & Blood, LLP, Branca Italian Restaurant and Brand Networks.
Photo by Buckingham Properties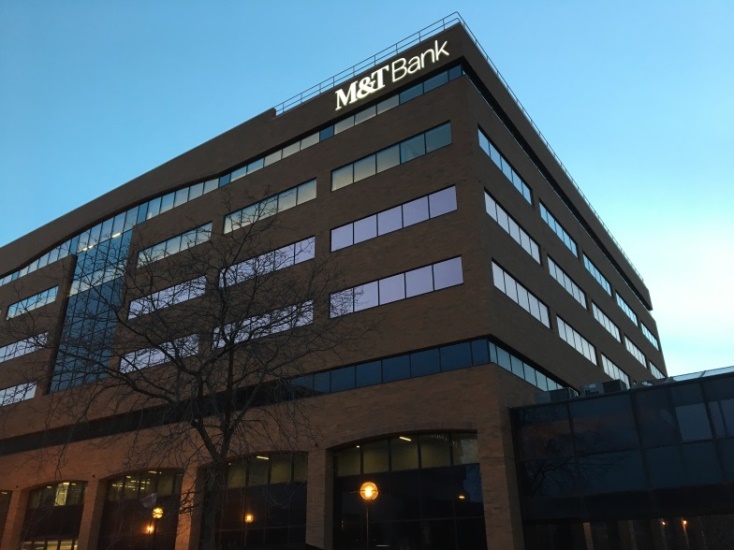 3 City Center
Centrally located in Downtown Rochester, NY, 3 City Center- guided by its partners Peter Landers, Robert Morgan, Robert Sands and John "Dutch" Summers- is a modern 200,000 sq. ft., 7 floor, Class-A office building with approximately 100,000 square feet of available space. M&T Bank invested $7 million into renovating 60,000 square feet at 3 City Center and moved roughly 225 workers to the new location, making downtown its central hub of operations.
Photo by Landers Management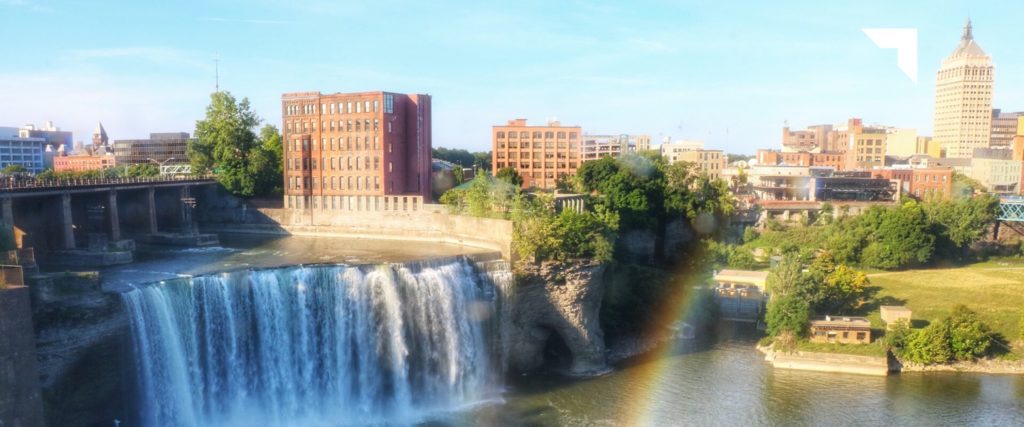 Your Business Could Be Next
Our team of economic development specialists are here to help.
Let GRE connect you to the right people and the right resources you need to grow your business in the Greater Rochester, NY region.
Thank You To Our Investors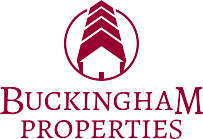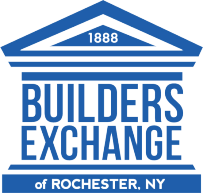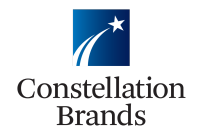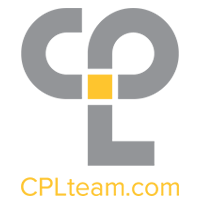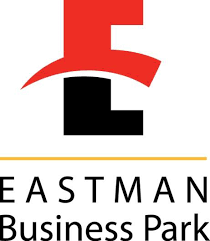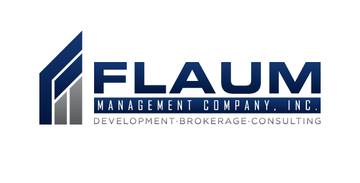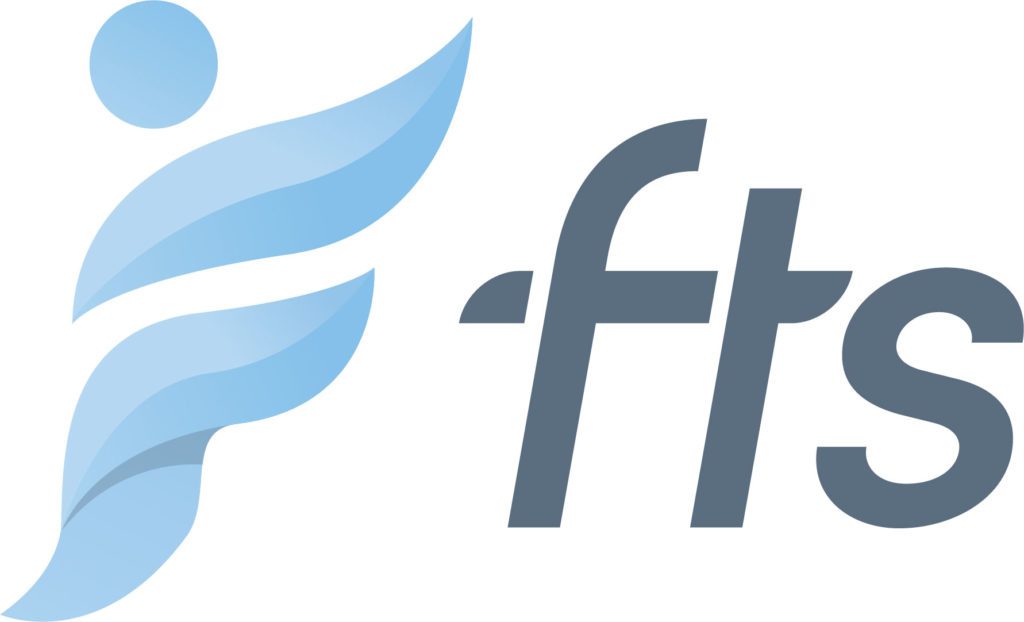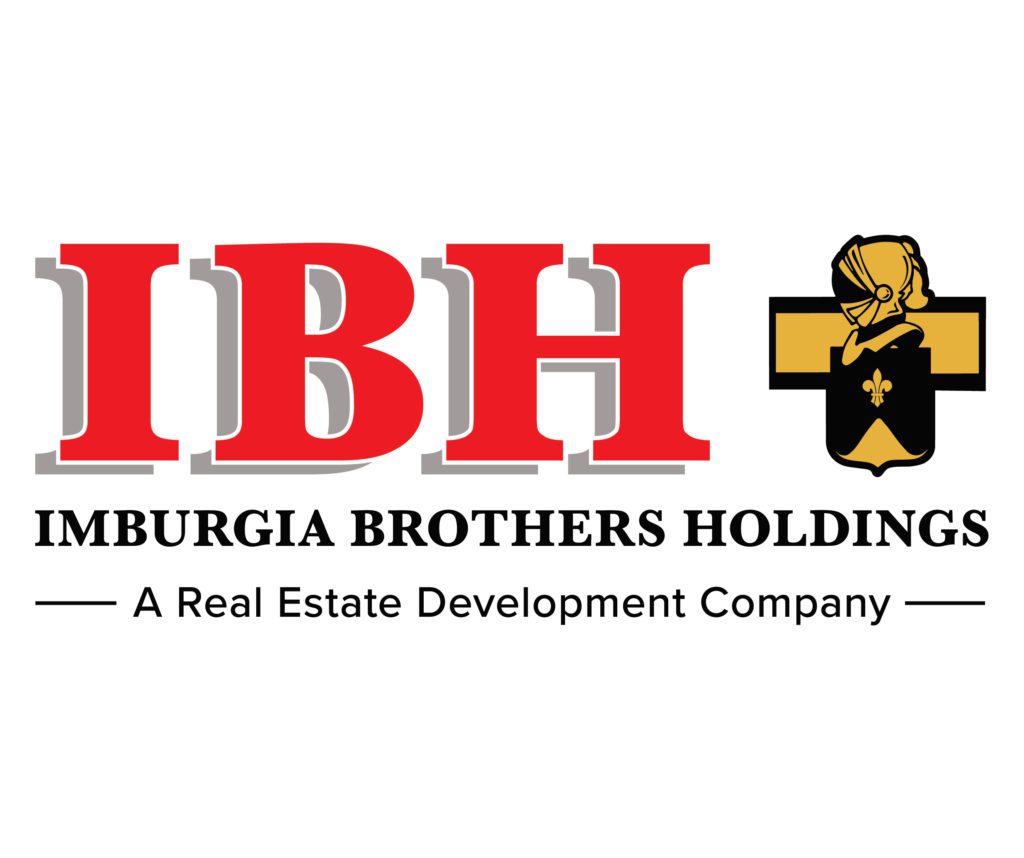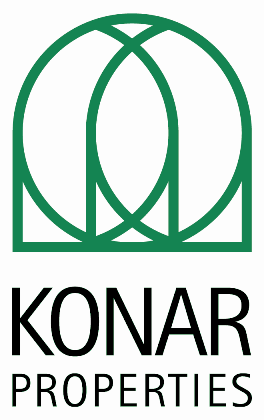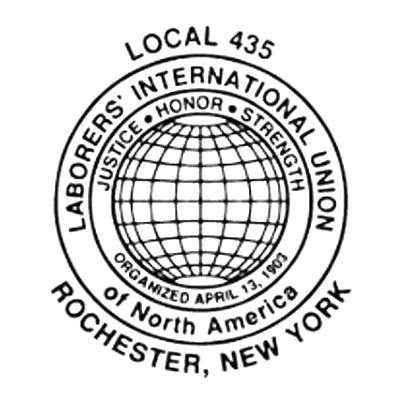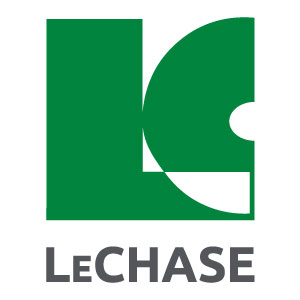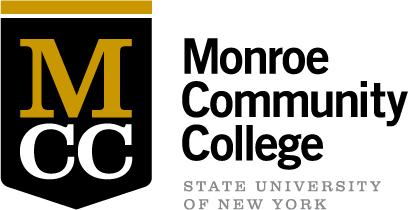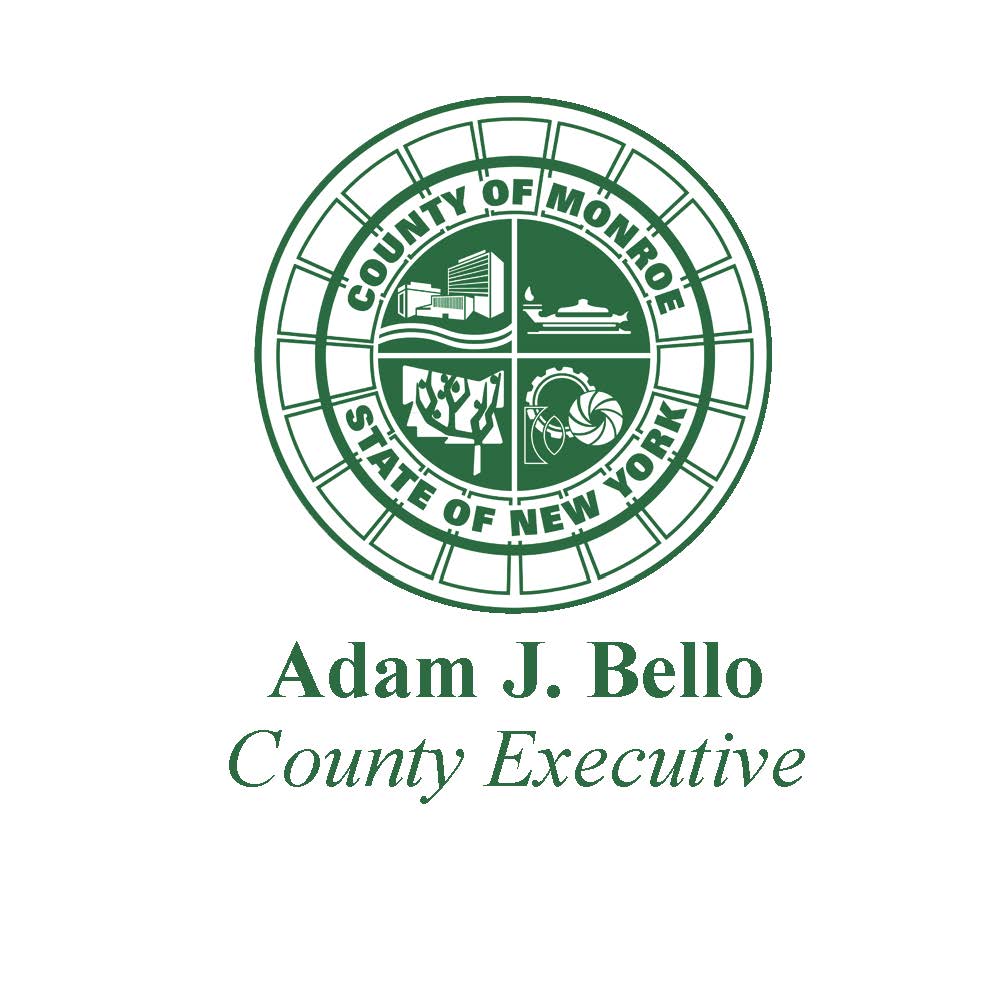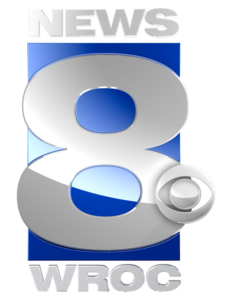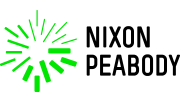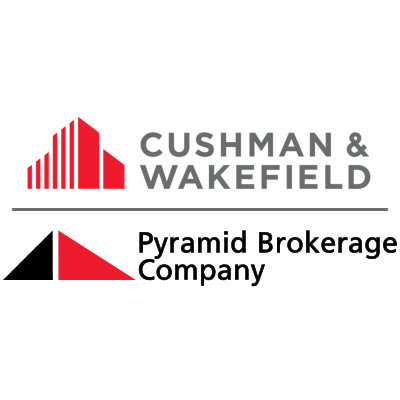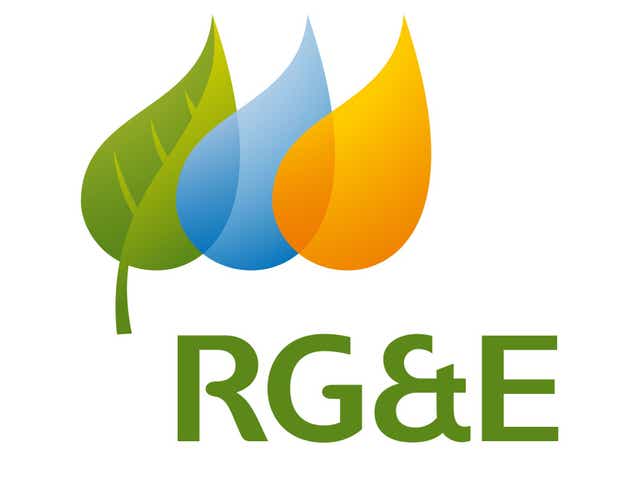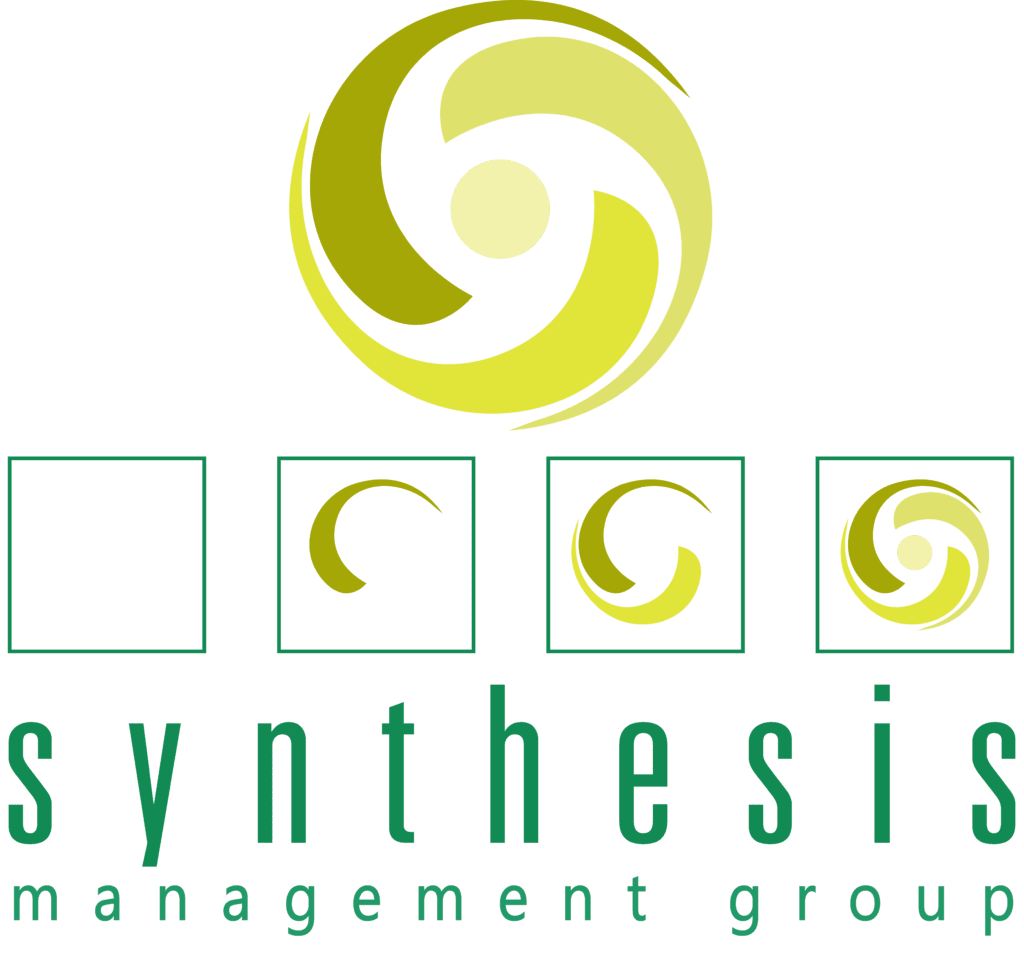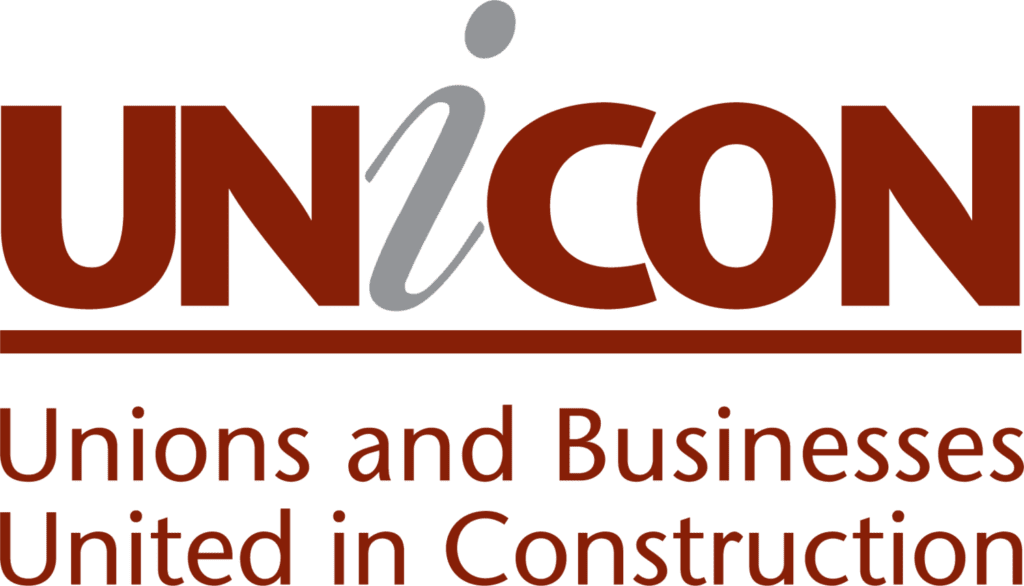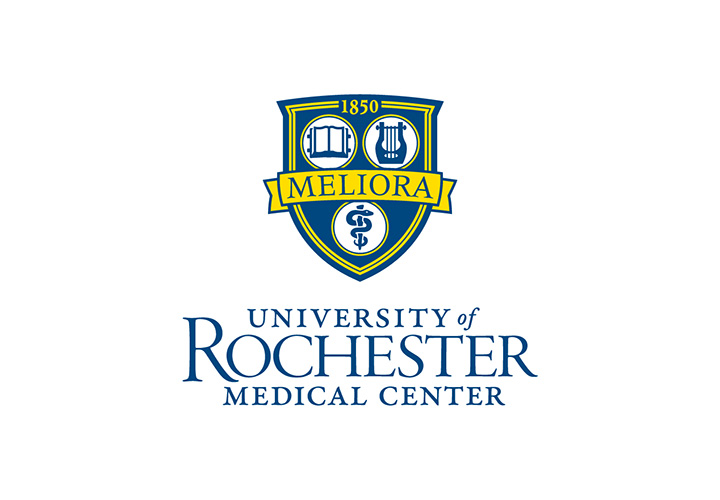 We keep and maintain and are investing specifically in Rochester because that is where the talent is. We don't succeed without the right talent.
David Velasquez
Vice President and General Manager, Corning Advanced Optics
Rochester has the manufacturing capability, testing capability, and intellectual horsepower.
Matt Fronk
Past Chairman, NY BEST
Rochester has a deep talent pool around all of the things that we need to do to commercialize advanced materials for the energy economy.
Ben Britton
Co-Founder and Chief Strategy Officer, Ionomr
The decision to expand locally was a relatively easy one for CooperVision. The Rochester area has provided so many of the elements necessary for a successful operation.
Jerry Warner
President, CooperVision
This region has some of the top universities in the Northeast as well as community colleges and business support from the local and state leadership levels to achieve any amount of growth the business would need.
Bradley Selleck
Vice President, Operations, Communications Systems / L3Harris Technologies
Rochester is home to some of the finest optics companies in the nation, almost all of which OptiPro does business with.
Mike Bechtold
President, OptiPro
We have a long history of people skilled in aerospace technology and precision optical assembly. We take advantage of the industrial base in the Rochester area. We also take advantage of the skill sets developed by our local technical institutions like MCC, RIT, or the University of Rochester."
Tony Whitman
Cryogenic Optical Test Director for James Webb Space Telescope, L3 Harris
We have inherited an exceptional quality of life thanks to an impressive cluster of cultural organizations, unparalleled natural resources, and a resilient and welcoming spirit of community.
David Munson
President, Rochester Insititute of Technology
Once people get here and their families get used to short commute times, low home prices, the fact we have all kinds of recreational sporting activities, the quality of schools, they don't want to leave.
Arunas Chesonis
CEO and Chairman, Sweetwater Energy
Rochester has provided ID Signsystems with the ability to grow and develop by tapping into the region's large pool of design-focused talent, technicians, engineers and sign makers.
Paul Dudley
President, ID Signsystems
Our network of local universities, colleges, and optics companies has created a workforce pipeline that is unmatched anywhere in the United States.
Joseph Spilman
President, Optimax
GRE's direction and guidance proved to be well worth our investment. Their passion to make the business environment in the Rochester area greater is very apparent.
Scott MacCaull
Workplace Interiors
There is unlimited, untapped technical talent in the area and I hope we start a wave of other companies moving to Rochester.
Austin McChord
Founder, Datto
Rochester has a long history of being a hub for telecommunications. There is a rich ecosystem of talent and services to support business growth.
Jai Ramachandran
Founder and CEO, Wire3
Rochester is the perfect size city to get business done. I'm always one connection away from anything I'm looking for.
Zack Phillips
President, Kink BMX
The work we've done and the momentum we've generated as a business has been possible in large part because of the talent, knowledge and industriousness of our people in Rochester, NY.
Dave Fall
CEO, Brand Networks
We have access to talent graduating from our businesses and technical institutions capable of perpetuating our success for years to come.
Marc Iacona
President & CEO, Simcona Electronics
The Rochester region provided convenient access to both railroads and major highways, as well as proximity to Barilla's customer base in the Northeast.
Fabio Pettenati
Vice President of Supply Chain, Barilla America
Rochester has an excellent pool of qualified professionals with the right work ethic.
Bruce Caswell
Health Services President and General Manager, Maximus
The country is starting to recognize Rochester as a technical city outside of just software. We have optics and manufacturing that's exceeding most of the baselines around the country.
Craig Lamb
Co-owner, Envative
Rochester has the resources optics companies need to transform their concepts into reality.
Dr. Duncan T. Moore
Vice Provost for Entrepreneurship and Professor of Optical Engineering
Rochester has a great base of intellectual capital in the science and technology fields at local businesses and universities.
Daniel J. Burns
Regional President, M&T Bank Corporation
We've developed vaccines to prevent cervical cancer right here in Rochester.
Peter Robinson
Vice President and COO, University of Rochester Medical Center
Among many great options, none could match Rochester in terms of talent, local supplier networks, and opportunities to partner with top-tier research institutions.
Andy Marsh
CEO, Plug Power